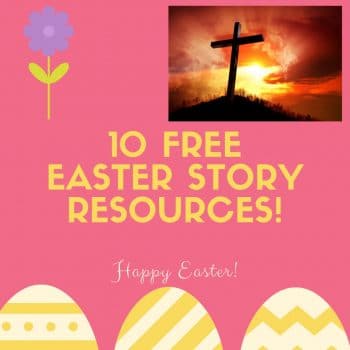 We want you to have all the resources you could possibly need for Easter time! And, for Christian families, you want to study the Easter story with your children. Why not make it fit into a lesson or skill you're teaching in your homeschool? Check out our list of 10 FREE Resources to Study the Easter Story!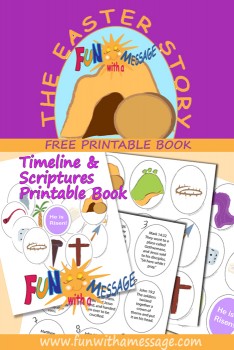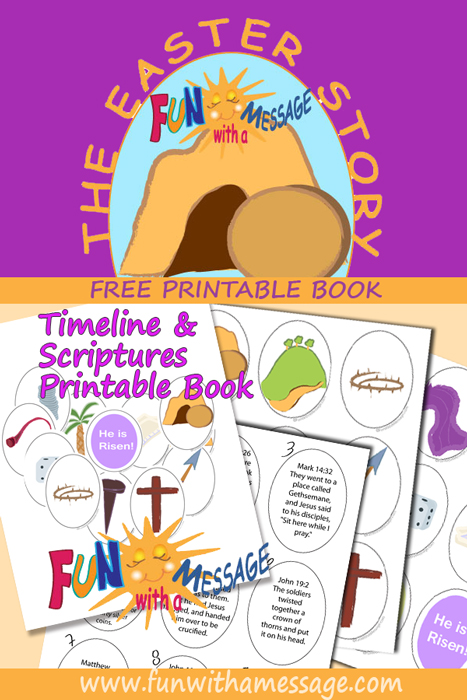 Easter Story Printable Activity Book: This is a wonderful way to teach the timeline of the Easter story. It also includes symbols and Scripture verses (from Fun With a Message).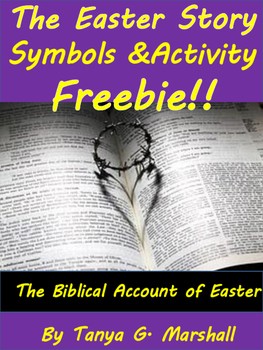 Biblical Easter Story Symbols and Activities Pack: This activity focuses on symbols and vocabulary all related to Easter. It also includes a word search! (from Teachers Pay Teachers)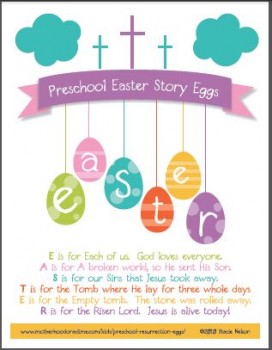 Christian Easter Story 8×10 Printable Poem for Preschool Ages: This is an 8×10 Easter acrostic poem to work through with your kids during this special season! (from Motherhood on a Dime)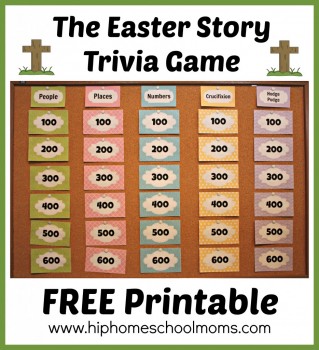 Easter Story Trivia Game: This is a great activity for a homeschooling co-op! It's a printable 5-category trivia game from Hip Homeschool Moms!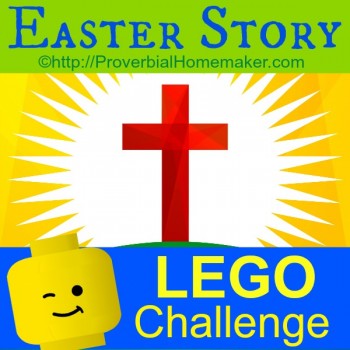 LEGO Easter Story Challenge and Printable: This is an 8-day challenge which begins on Palm Sunday. There are also additional puzzles, copywork pages, and more! (from Proverbial Homemaker)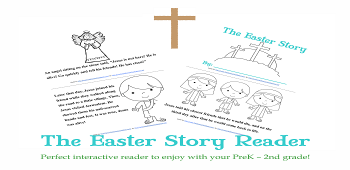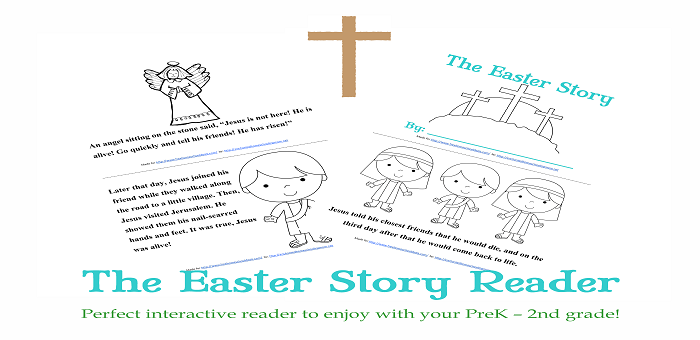 The Easter Story Reader for PreK-2nd Grade: Enjoy a little Easter reading with this resource which your child can color after reading! (download here!)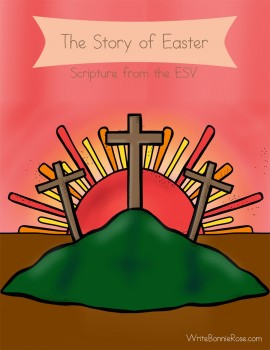 The Story of Easter Coloring Book: With this resource from Currclick, your child can color their way through the Easter story!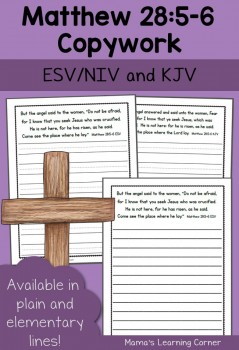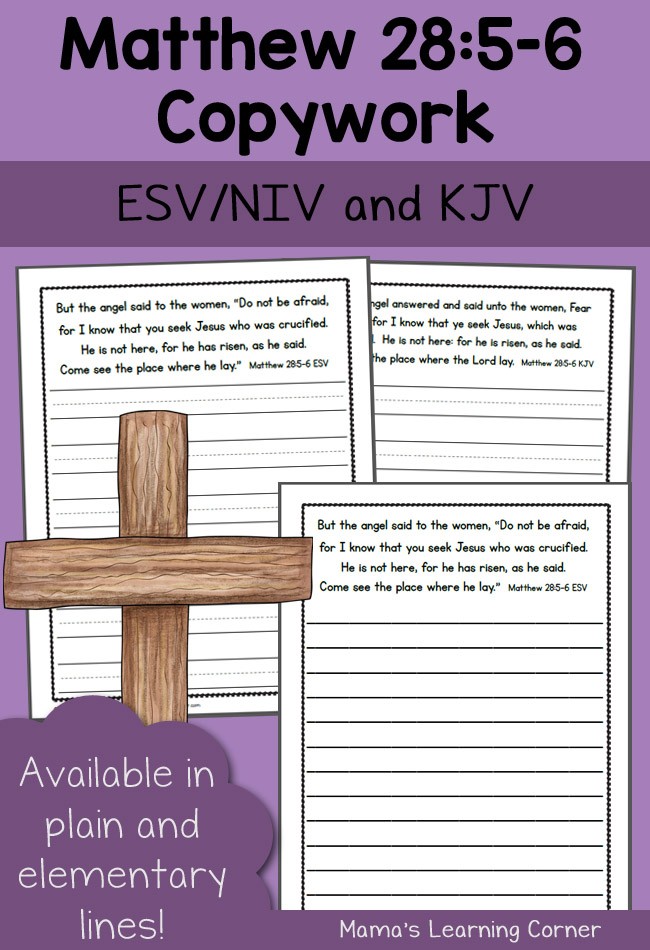 Easter Verse Copywork Pages: Your child will get the chance to read the Easter Bible verses as well as practice their handwriting! (from Mama's Learning Corner)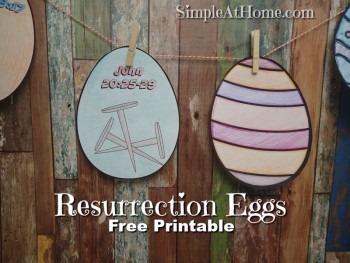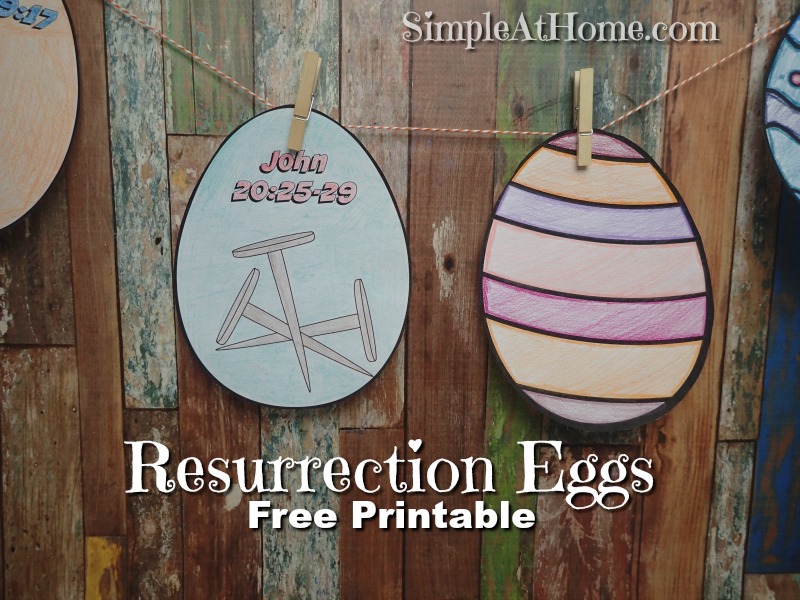 Easter Resurrection Egg Printable Set: This is a fun craft to make at your homeschool or Sunday School! Each egg has an image and a Bible verse you can study together. Hang it up to display it proudly! (from Simple At Home)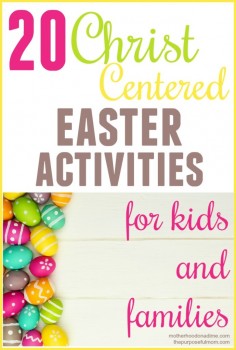 20 FREE Christ-Centered Easter Activities: For a more active approach to working with the Easter Story, check out these activity ideas from Motherhood on a Dime!
The following two tabs change content below.
Keri
Keri is a former elementary and middle school teacher who's worked overseas for 4 years. She loves to write and so decided to pursue her writing dream!