Pizza Boats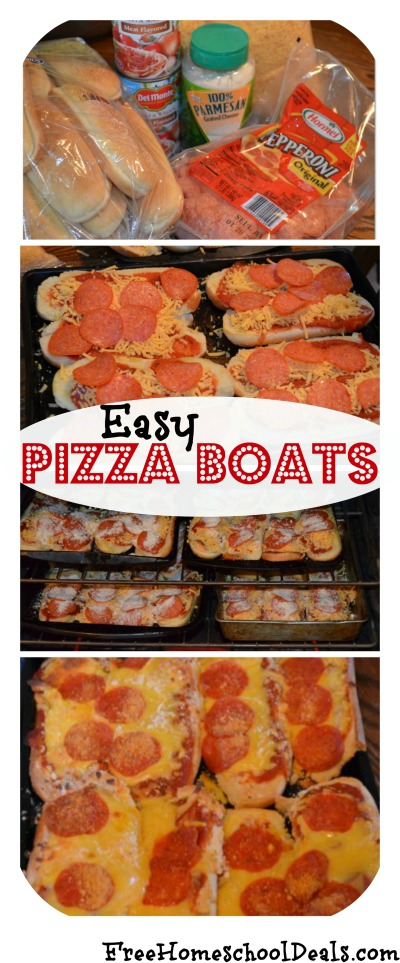 Pizza Boats are a favorite in our family. Usually we let the kids add their choice of toppings. A few days ago we made Pepperoni Pizza Boats. Here's the quick recipe if you'd like to add it to your list of Easy Homeschool Meals.
Another quick thought, before we made our Pizza Boats my husband heated the bread in the oven for about 7 minutes on 350. He wanted to toast the rolls slightly. And If you're feeling adventurous here's a recipe for homemade hoagie rolls.
How to make Pizza Boats:
Easy Homeschool Meals: How to Make Pizza Boats Recipe
Author:
Jamerrill Stewart
Prep time:
Cook time:
Total time:
Make fun and easy Pizza Boats with the family!
Ingredients
Hoagie Rolls
Spaghetti Sauce or Pizza Sauce
Shredded Cheese (your choice)
Toppings (Pepperoni, etc)
Instructions
Slice open Hoagie Rolls and lay flat on a baking sheet.
Cover each Hoagie Roll with Spaghetti or Pizza Sauce.
Layer shredded cheese and additional toppings.
Place baking sheets with Pizza Boats in the oven.
Heat for approx 12 minutes at 350.
Remove from oven and enjoy. Serve with fruits and veggies!
Quick and Easy Pizza Boat Meal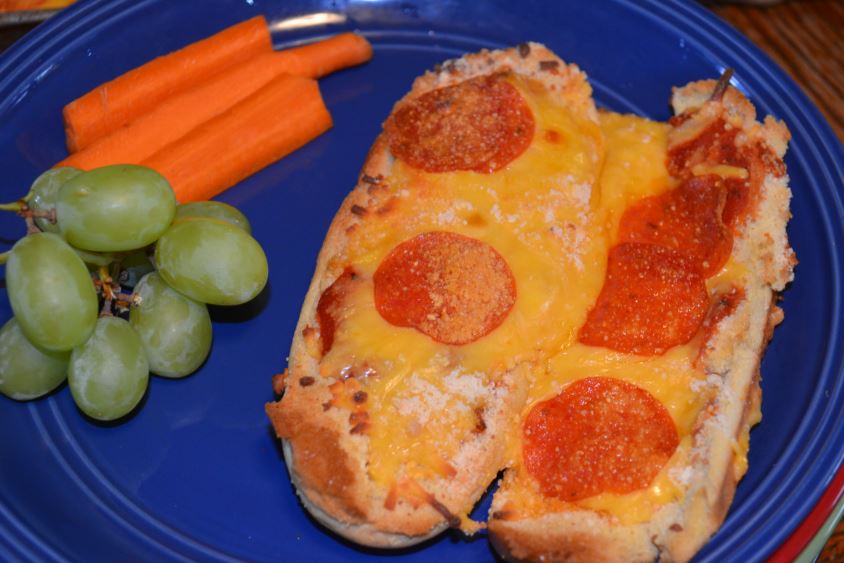 More Pizza Boat Recipes:
Pizza Boats from Heavenly Homemakers
YELLOW SQUASH PIZZA BOATS from $5 Dinners
zucchini pizza boats from Budget Bites
How to Make Pizza Boats from eHow Food
Click here for more Easy Homeschool Meals!
Comments
comments