We're eclectic homeschoolers.   This means we take the best of the best from several methods and make it work for our family.  After homeschooling a few years, and having friends and family want me to explain more of the how we homeschool, the simplest way for me to explain it is Holy Spirit-led Homeschooling.  Today, I'm going to break down what Holy Spirit-led Homeschooling looks like for our family; along with several aspects that work well for us.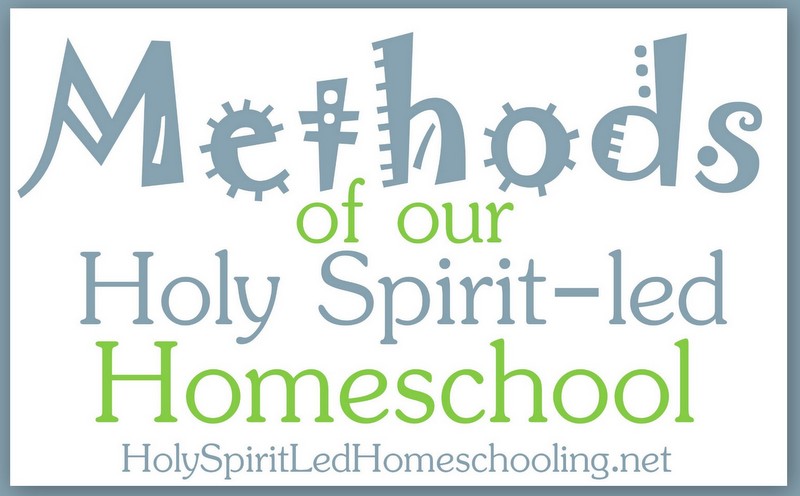 Methods of Our Holy Spirit-led Homeschool
God is in Control – Funny, when we started homeschooling I had my perfect plan laid out.  I had our day color coded with hours of sitting in school desks and filling in blanks.  I've shared before in Letting Go and Letting God: How the Lord Took Over Our Homeschool, and Is this Hell or Homeschool, how the Lord let me get to the point of total exhaustion trying to do-this-school-thing.  In total surrender I gave up.  From there He has led us into what homeschool is for our family.
Natural Pace –  We don't focus on grade levels or tests.   Each child moves at their natural pace.  We homeschool year round which  keeps our natural flow.  At our 'slow and steady' speed we can highlight living; along with the opportunities that each day brings.
Delight Directed – Any interest that our children have is a topic that we heavily explore.  This may be as simple as allowing them to wipe out the local library on the subject to devour the information on their own.  This could also be a case where I create a family unit study and we all dive in together.
Focus on Gifts – Each child has time to develop their God-given gifts. Our oldest son is very artistic.  He has created incredible artwork for years.  Over these last few years he has dived into photography, editing and stop motion animation.  Recently he met the creators of the Jericho the Promise Fulfilled movie (a homeschool graduate).  Jadin is greatly inspired.  We've had many conversations about how the Lord can use all of his passions and gifts for His glory – even Legos.
Creative Boredom – This goes along with gifts, but I felt it needed its own category.  We have seen a lot of creative boredom juices flowing.  Creative boredom isn't negative at all.  This is one of the reasons why we homeschool and part of the gift of time that homeschooling brings.
Creative Boredom Examples ~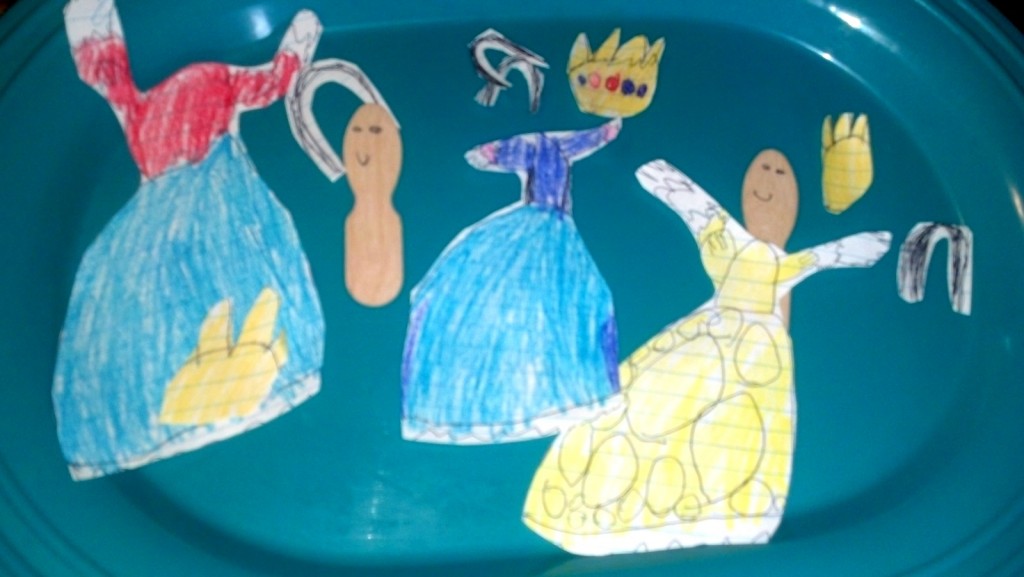 Naomi created these 'princess sisters' out of ice cream spoons.  They are complete with interchangeable crowns and wigs.
 Zion has developed an interest in wood working.  Here he is on his bench that he made 'for fun' last weekend.  
No directions, no plans, just an idea in his head and a little training on tool safety.

Travel – During different seasons we've had the opportunity to travel quite a bit; we call this roadschooling.  We also take advantage of free family activities in Washington D.C.  several times per year.  We love to go, and see, and do, as much as possible.  I think most homeschoolers have this mind-set.  If you're going to drive through a town anyway, why not find several free and educational places to explore!
 Jadin and Gabriel, blasting off!
Liam and Gaby at the Magnet Wall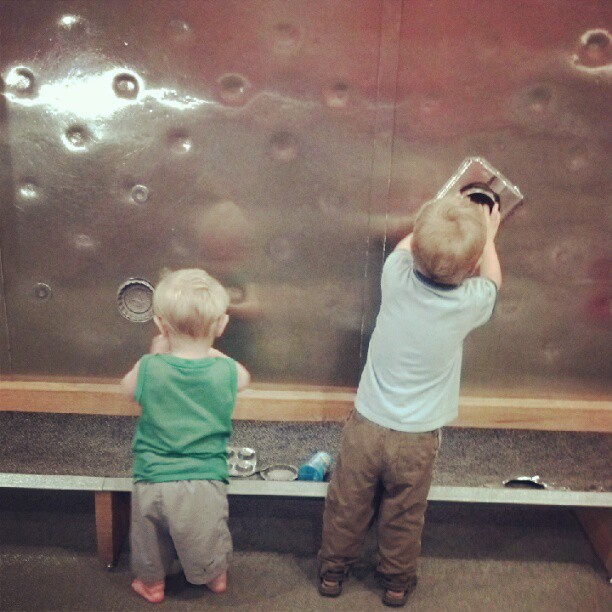 Family Focus – Jesus is our center, and we see family as a rare gift. I want a big family.  Often I have this conversation.  I think it's a blessing for the kids to hear, and leaves the questioners thinking.  
Random person on the street, "Why do you have all those kids?"

My answer, "I think having a nice, big, family is a blessing in these crazy days that we live in.  Don't you agree?"

Usually the random questioner stands pondering that statement.  Many times they respond, "why, yes…I guess it would be nice to have a big family."
Family Bible Time – Honestly, because we're all real here, this is something that we've been slacking in lately. Believe me, we all feel it.  We still read our Bibles individually.  (Zion just finished reading the complete Old Testament. He's eight.)  Mainly, it's those little foxes slipping in, and the enemy attacking. Along with this bickering has increased amongst the kids.  I'll be sharing more about how we're pulling out of this slump.  However, I know that family Bible time is a HUGE part of Holy Spirit-led Homeschooling.   Jesus isn't through with us yet; we'll learn and grow from this. 😉
Lapbooks – Creating our own lapbooks is an affordable why for our family to create and document our learning together.  We love to create literature lapbooks based on our read alouds.
Quick Favor!  Holy Spirit-led Homeschooling is in the Circle of Moms Top 25 Homeschool Blogs content.  As of this posting we're #17.  If you would, hop over and click our vote button.  You can do this once every 24 hours.  Click here to vote for Holy Spirit-led Homeschooling.  There are many great blogs listed!
Comments
comments