This post contains my referral link. Here's my full disclosure policy.
*Prices change on Amazon all the time and I have no control over price fluctuations. Be sure to double-check the price at checkout!*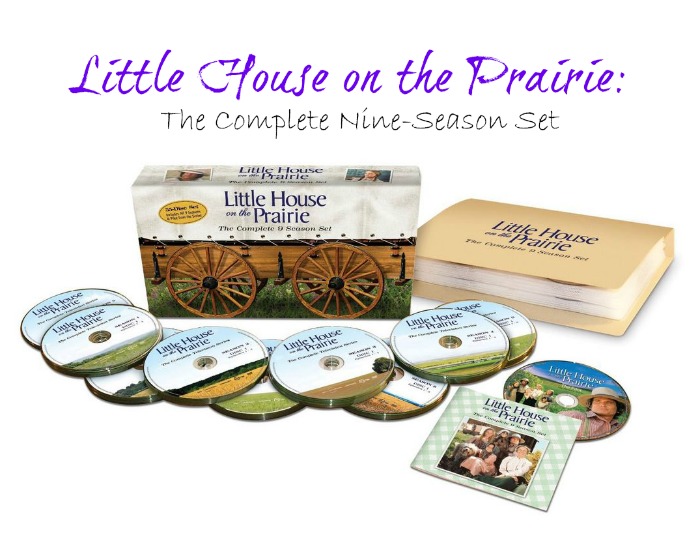 Today only you can get the entire Little House on the Prairie: The Complete Nine-Season Set (Complete Series + Pilot Episode) for only $86.99 (reg. $149.99) with free shipping!
Product Description
When Little House on the Prairie made its television debut in September 1974, it captured the hearts and imaginations of families across the country. A top-rated series throughout its nine-season run, the timeless show's themes of love, discipline, morality and strong values continue to resonate with viewers around the world through its continued syndication. Nominated for 17 Emmy and three Golden Globe awards during its original TV run, Little House on the Prairie was based on the best-selling books by Laura Ingalls Wilder that documented the extraordinary adventures of a young pioneer family's struggle to build a new life for themselves on the lawless American frontier of the 1870s.
Special Features
• Behind-the-scenes specials
• Exclusive cast interviews
• Documentary on Laura Ingalls Wilder's legacy
• Laura Ingalls Wilder Historic Site Tour
• Audio commentaries
• Ingalls Photo Album
Comments
comments