This post contains affiliate links. Here's my full disclosure policy.
Freezer Cooking Videos: Peanut Butter and Jelly Sandwiches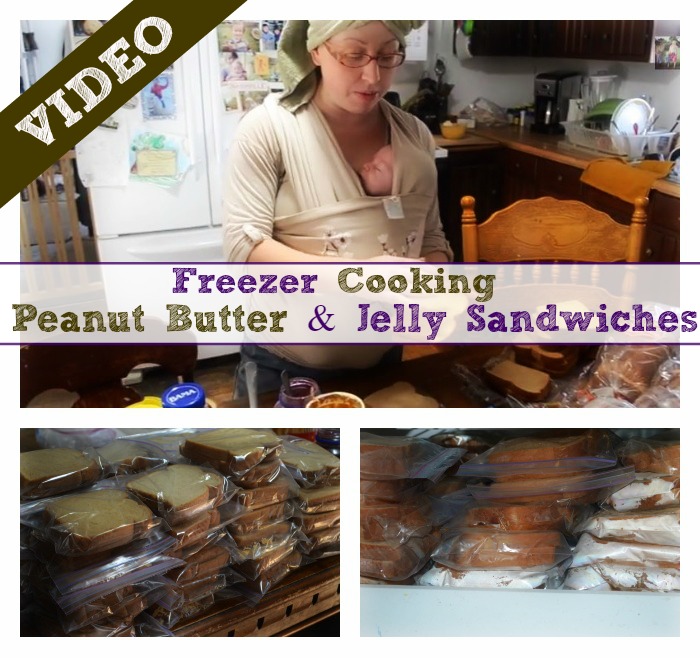 I took about 30 minutes this Saturday morning while the kids were cleaning their rooms to make a slew of peanut butter and jelly sandwiches for the upcoming week. My friend Crystal from Money Saving Mom has shared about making peanut butter and jelly for the freezer.
Armed with the confidence of freezer cooking many of our dinners for the upcoming month, I thought I'd go ahead and jump into some additional freezer cooking projects like this. I'll share these with you as I get them done. Please share with me your favorite freezer cooking recipes  in the comments below!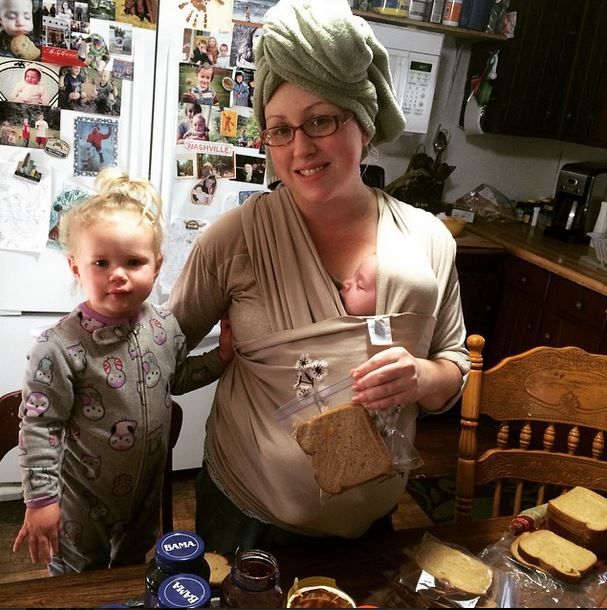 Amelia "helped mommy" make a total of 50 PB&Js for the freezer. Sweet Daniel is hanging out in the Moby Wrap as usual. 🙂 I really don't mind you all seeing me with no make-up and a towel on my head. I was thrilled that I not only got a shower, but I also managed to get my roots colored. It was a productive morning for the family!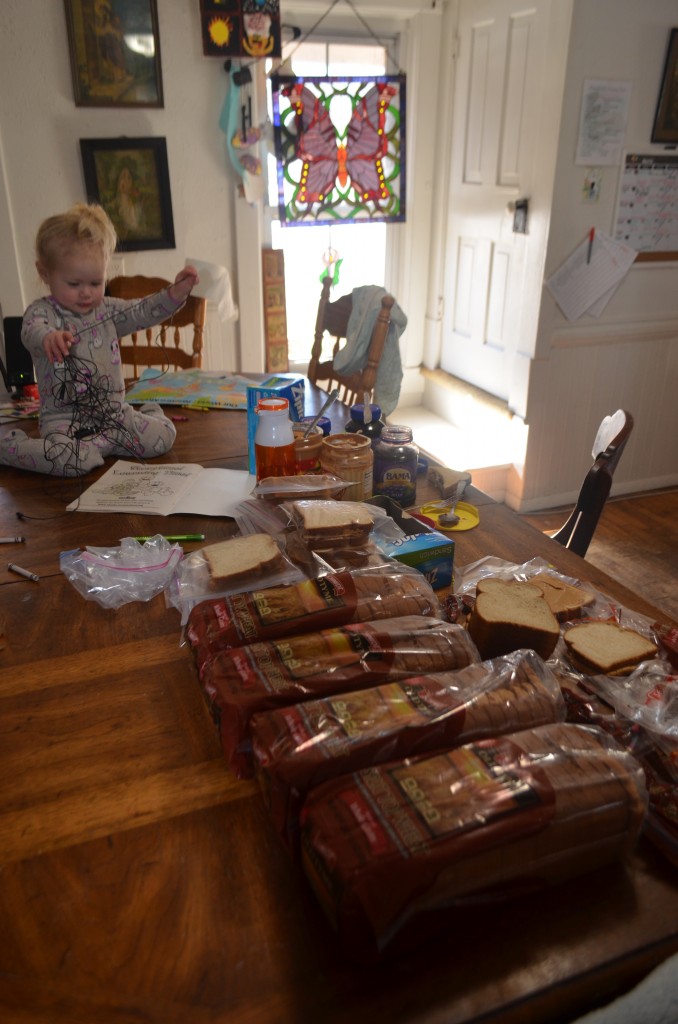 I turned around to get a towel for *one moment.*  Look who climbed the table to help. 😉
No, these aren't Trim Healthy Mama approved PB&Js (I'll have my natural almond butter and polander jelly on a slice of Ezekiel bread as a big-fat crossover meal if I get too tempted 😉 ).  My plan is to have a stack of these PB&Js standing ready in the fridge for a fly-by-the-seat-of-our-pants lunch if needed, or a quick kid-friendly snack for whenever.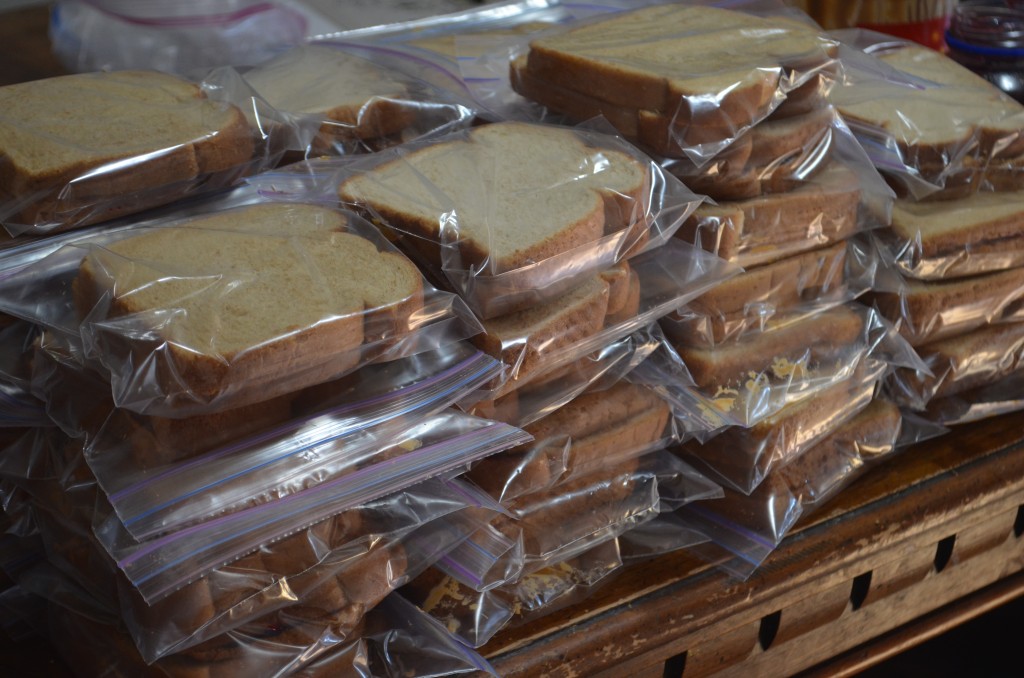 Now that I'm feeling like myself again after Daniel's birth I'll start sharing weekly videos about my frugal life as a homeschool mom on YouTube again. Please consider subscribing to my YouTube channel to support my efforts over there. I appreciate you!
VIDEO Freezer Cooking: Making Peanut Butter & Jelly Sandwiches for the upcoming week!
What are your favorite freezer cooking recipes?
Comments
comments