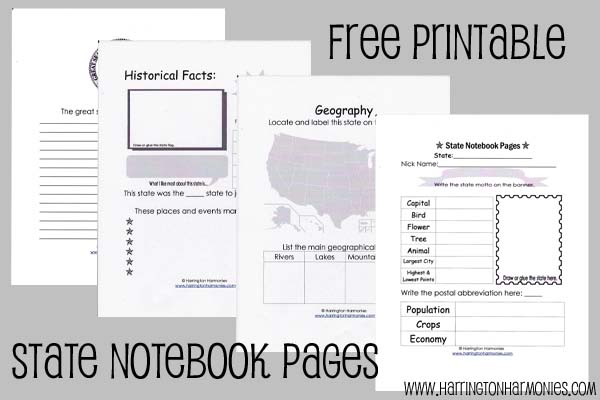 Stephanie from Harrington Harmonies is offering a set of free state notebooking pages.
Description from the site:
The 4 page PDF Covers:
State Stats and basic info: Motto, Bird, Tree, Map, Nickname, Population, etc.
Geography: Rivers, Lakes, Mountains, Location in U.S., etc.
Historical Facts: Flag, Admission to the Union, Famous People, Events, etc.
Writing Page: This page highlights the state seal and offers a space for your child to write about what was learned.
Click here for additional free notebooking pages.
Comments
comments