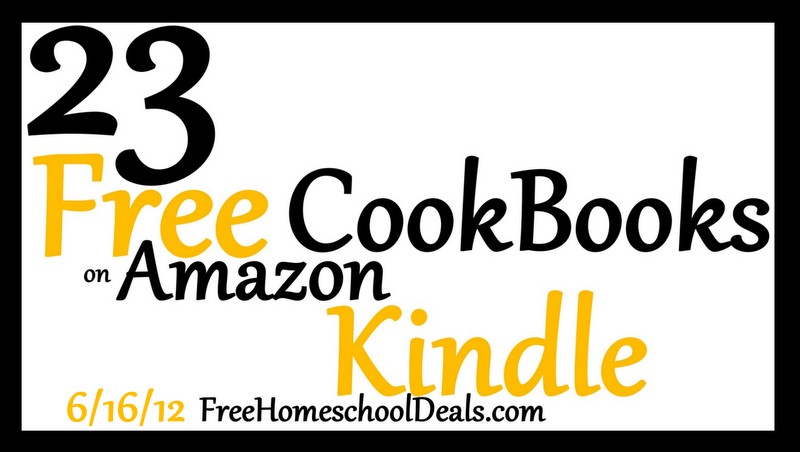 At the time of this posting these books are free.  However, double-check the price because prices change often.
If you don't have a Kindle here is the FREE Kindle app for any of your devices:
25 Quick & Easy Chocolate Recipes
27 Appetizer Easy Recipes (Easy Appetizer & Salad Recipes)
How To Make Perfect Pastry Dough – Every Time (Victoria House Bakery Secrets)
Irish Food – Irish Desserts – Irish Recipes and St Patricks Day Recipes
SuperFast Seafood Recipes (Superfast Cookery Collection)
Delicious Desserts – Quick and Easy Desserts
How To Write A Cookbook As An Ebook
A Banana Is In My What? Deliciously Strange Recipes for Anemia
Garden Bowl Sensations: 75 Crowd Pleasing Vegetarian Soup and Stew Recipes ('The Veggie Goddess' Vegetarian Cookbook Series)
Vegetarian Casserole Collection: 75 Delicious No-Meat Oven Meals ('The Veggie Goddess' Vegetarian Cookbook Series)
30 Great Kabob Recipes
30 Tasty & Easy Chicken Breast Recipes (With Illustrations, Calories and Nutrition Data)
Touchdown Treats! Quick & Easy Dip and Cheese Ball Recipes for a Winning Party
VINTAGE HOLIDAY BAKING RECIPES
How to Cook Delicious Comfort Food: Breakfast Recipes – Quick, Easy and Delicious Comfort Food Recipe Collection
Raichlen's Burgers
JeBouffe Home Canning Step by Step Guide (second edition) Revised and Expanded
Gluten Free Recipes for Dinner
Quick and Easy Gluten Free Comfort Foods for Healthy Living-vol. 1
Gluten Free Comfort Food Recipes (Quick and Easy Comfort Foods Spring)
Here's more free Amazon Kindle Books.  These are our current deals & free stuff, and we also offer additional free ebooks.
Comments
comments